Morrison immediately shut his mouth, however, when he remembered that he was a macho man and he wasn't going to let some wimpy little monkey get in his way.  He bit his tongue and forced back another scream, even though the tearing away of his face flesh really did hurt a whole lot.
"They don't– er– ow– call me– oh, god, ow– Dongmaster– gaaah– for nothing!!" Dick grunted determinedly, and with all his might he flexed his pecs so hard that they shot out of his chest a few inches and his nipples punched the monkey in the stomach, making a loud "DOOOOONNNNGGGG-ong-ong-ong-ong" noise and knocking the wind out of the monkey and making it fall to the floor, finally relinquishing its grip on Dick's face.
"OH YEEAAAAH!" Dick roared, deciding that it probably didn't count as plagiarism if it was a catchphrase you were copying.  He jumped up into the air and went crashing down on top of the monkey in a totally rad bellyflop, but he immediately flew back up as the tiny primate transformed into a hulking, growling black panther with a simple "poof."
Just like that crazy witch! thought Dick, aiding along any possible challenged readers.
"You killed my sister," snarled the panther in a voice that was now unmistakably female because Dick knew panther voice boxes didn't go that high.  The big cat bounded towards Dick with a look that would probably be fury if it was on a human or other animal that could move their face features better.  "Now you shall pay the price!"
"Noooooooooo!!!" Dick yelled in fear, for even though he was probably the strongest man in all the universe, even he couldn't ward off a big, mean panther alone.  He thought he might just give up then, and started to consider just sitting down on the floor.
When he saw that the panther's step hadn't faltered though, he leapt into action.  Dick had never actually doubted that he couldn't ward off some puny, stupid panther alone at all, and the entirety of his previous thoughts had just been a clever trick he thought he might try just in case it occurred that the evil witch's sister was able to read minds too and started to pity him.
"Yaaaaaaaaah!!!" he yelled ferociously, whipping his meaty arms about like swords.  A couple of his swings hit the panther lady square in the face, and Dick thought he saw a few whiskers fly through the air as his forearms made contact.
Finally, after what seemed like hours of punching and gnashing and kicking and biting about, Dick held up his hand in a sort of "pause" gesture, panting hard.  Little did the panther witch lady know that this was all just a ruse.
The panther cocked an eyebrow suspiciously, or at least she would if cat faces could do that.  "What is the meaning of this?" she hissed, eyes narrowed.
Dick just shrugged one of those "welp, what's a man gonna do.  Ya got me" kind of shrugs like this: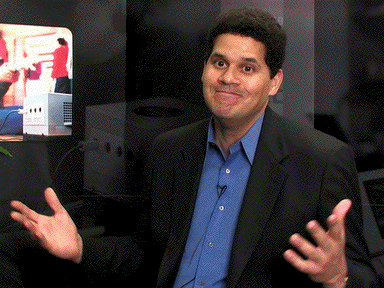 and said, "Welp, what's a man gonna do.  Ya got me.  So, what are your demands?"
The evil witch's sister grinned maliciously and kneaded the floor softly with her big paws, signifying what Dick guessed was excitement over something unkind she was about to do.  "You shall go to–" she began.
"WHEN HELL FREEZES OVER I WILL!!" Dick bellowed, lunging at the panther woman's neck and twisting it really, really hard.  Like, worse-than-an-Indian-burn hard.  So hard that the panther's head fell off. It made a little "thunk" noise as it hit the floor and rolled a short distance.
"Woo hoo!" Dick shouted out with glee, throwing his arms up in a victory sort of pose.  He turned around to leave through the door when he heard a "ssssssssssshwwwwwwwwwwwwwweeeeee" sort of whistling noise and then "chhk" sort of puncturing noise.  He looked around to see an arrow planted squarely in his back, he started to feel a bit woozy, then collapsed to the ground with a thud.
Who shot the arrow at Dick??  Who is Dick's new enemy???  Will Dick survive this terrible ordeal????  Was that arrow fatal??????????  Found out the answers to these nail-biting questions and more in the next installment of
Dick Morrison: Dongmaster!!